Fucking in the gazebo
A girl and a guy are talking to each other in a gazebo. The guy tells the girl to come closer so he can have a look at her bottom. She goes down on her knees in order to suck his dick before he fucks her in various positions.
download this video from Retro Raw and get more others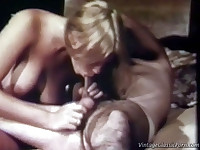 Classic cock sucker
In this classic scene a blonde girl is giving a guy a blow job. The couple then fucks on the bed and when he comes she rubs his sperm al over her body. He then continues to fuck her in between her tits.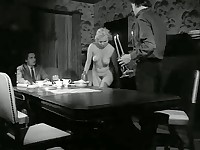 The Ultimate Degenerate
Maria is in the city, bored with her lover Tammy. An exhibitionist, she answers an ad in the "New York Review of Sex." She's invited to a house in Vermont, owned by an eccentric named Spencer, a man who likes to watch. Maria goes, seeking thrills. She meets women who spend their days rehearsing for shows staged for Spencer. He has a concoction of aphrodisiacs, and the women are happy to take the drugs and play - with each other, for the camera, in front of Spencer, and with Boris, Spencer's assistant who runs the household. Maria throws herself into the games. Which person will prove to be the ultimate degenerate?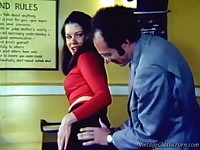 Sexy secretary
A girl is cycling through the village on her way to work. Once at the office, her boss stares at her when she bends over in front of him. He walks over to her and places his hands on her ass, lifting her skirt. Then the two of them fuck.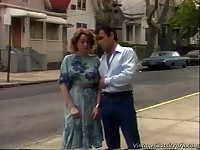 Screwing the neighbour
A girl is walking down the street when she is approached by her neighbor. He takes her into his house where he seduces her. The both of them end up in the bed where he licks her pussy and she sucks his dick before they start fucking.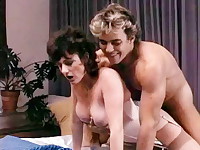 Jerry Butler doggy fucks a hot brunette chick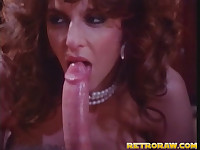 Deep throat treatment
A guy and a girl are sitting next to each other talking. They start kissing and a little later they are naked, cuddling up to each other. Then the girl starts to suck the guys giant dick, making it disappear all the way into her throat.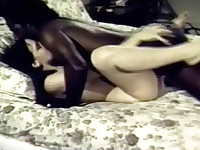 Interracial fuck
A naked white girl is laying on her back, her legs spread wide. She is being fucked by a black guy, first in missionary position, then from behind. Finally she jerks his big black dick off until he comes.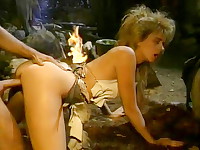 1980's porn video of savage barbarian sex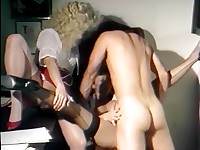 Orgasm in chief doctor's cabinet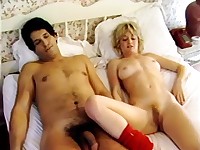 She needs two rods for satisfaction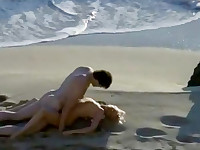 Gefangene Frauen
Gefangene Frauen (better known in the US as Island Women) is a fantastic WIP film directed by Erwin Dietrich with an amazing cast the includes Brigitte Lahaie, Karine Gambier, France Lomay, ...